Job Positions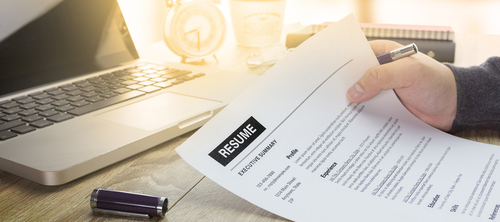 We are seeking to enhance our team with new to the business commercial real estate brokers or salespeople who are tenacious self-starters, self-motivated, and eager to build and maintain a successful career in Commercial Real Estate.
If you have what it takes to build a business making a market for commercial real estate, we will give you the training, tools and support you need to succeed. We will give you the industry's most comprehensive online training program, send you to SVN's intensive in-person Jumpstart Training Program, led by experienced commercial real estate brokers, and provide you with the necessary tools to be successful. If you are open to training and following historically tested fundamentals, you will succeed.
Job Description
*Develop new business primarily through in-person contacts and phone calls (don't worry – you will be trained and supported).
* Report and update supervisor on calling program status; clients met, potential deals being generated, issue/concerns, and next steps. This will involve using and maintaining the firms' CRM software for tracking new business development.
* Develop and maintain working relationships with industry professionals.
* Represent clients in all facets of the Commercial Real Estate industry.
Requirements/Qualifications
We are looking for only those applicants who, in our opinion, will have the ability to earn a six-figure income by the end of the second year in business.  Therefore, the firm will extensively review each applicant's ability to demonstrate the following:
Bachelor's Degree or equivalent entrepreneurial, sales or real estate experience.
0-3 years professional experience in Commercial Real Estate or Finance.
Excellent oral and written communication skills.
Real Estate License (or in the process of obtaining a license).
Good mathematical skills.
Technically Savvy: proficient in Excel, Adobe Acrobat, Microsoft Word, and Power Point.
Integrity coupled with intense desire to succeed.
Highly professional attitude and presentation.
Strong interpersonal and sales skills are essential.
Detailed oriented, self-starter.
Ability to handle multiple projects and comfortable working in a fast-paced environment.
Ability to work with a team.
Compensation
This position is commission based, but don't let that stop you from considering this profession. Careers in Commercial Real Estate are very rewarding. It is one of the few careers that have a high earning potential, combined with an entrepreneurial spirit while providing the ability to control one's own destiny. For the right candidate, the firm is prepared to consider creative ways to allow new advisors to ease into a commission only profession.
About SVN
SVN International Corp. (SVNIC), a full-service commercial real estate franchisor of the SVN® brand, is one of the industry's most recognized names based on the annual Lipsey Top Brand Survey. With nearly 200 locations serving 500 markets, SVN provides sales, leasing, corporate services and property management service to clients across the globe. SVN Advisors also represent clients in auction services, corporate real estate, distressed properties, golf & resort, hospitality, industrial, investment services, land, medical, multifamily, office, retail, self-storage and single tenant investments. All SVN offices are independently owned and operated.
The SVN® brand was founded in 1987 out of a desire to improve the commercial real estate industry for all stakeholders through cooperation and organized competition. SVN is now a globally recognized commercial real estate brand united by a shared vision of creating value with clients, colleagues and our communities. When you choose SVN, you mobilize the entire SVN organization of experts and all our trusted relationships, to act on your behalf. This shared network is the SVN Difference.
SVN focuses on and follows our core covenants – emphasizing accountability, responsibility and transparency – creating a positive working environment for our team. Every one of our advisors agrees to abide by these core covenants.
SVNJJMottram brings international exposure for our clients, while meeting their commercial real estate needs. SVNJJMottram operates a franchise in Montgomery, Alabama and serves a seven county trade area. Even though we focus on the seven county trade area, we provide outstanding coverage for Alabama and the entire southeast. In January of 2017, we merged our successful brokerage and development business (JJ Mottram Company) with SVN. We have over 30 years of experience in Commercial Real Estate and are extremely excited about the opportunity that the SVN platform brings to our already successful business.
To apply, please send your cover letter and resume via our contact button above.